News
Bleona Featured In Forbes Magazine
January 9, 2017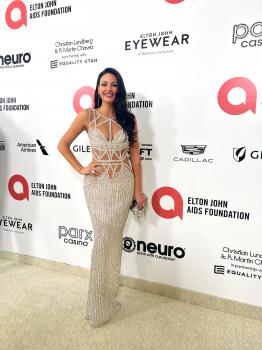 Bleona Qereti, more commonly known as 'Bleona,' has been called 'The Madonna of Albania,' and is known for her relentless confidence and provocative performances. She's released eight albums, self-reportedly sold 1.5 million albums, won multiple music awards, appeared on the cover of over 35 magazines and performed for millions of fans around the world.
What really sets the rising international pop star apart in the entertainment world is her economic model: Bleona is an independent, self-funded artist. During a recent video chat interview, I bore firsthand witness to Bleona's notorious enthusiasm as she told me how self-funding has been crucial for defining her career.
"Using my funds instead of a label's funds, makes me my own boss," she said. "I have complete control on the creativity, style of music, style of video, what I want to wear, and, ultimately, how I want to introduce myself to the global market."
Bleona pointed out that for other emerging entertainers, there is a risk when they are signed with a label.
"Every signed artist risks to be presented to his fans as something he is really not or to be shelved because the label just happened to have other priorities, but in my case I am my own priority," she said. "And at the end of the day, I believe in me and I am spending my own money on me, and that makes it seems safer for any other investor that is thinking to be your partner."
While Bleona said she hopes that her proven tracks of success will bring her investors, she is determined that one aspect of her career will always remain untouched: "My brand, my rules," she said.
---